RACE INFO
The Gobbler Grind has the necessary permits to run the race LIVE!     Go to the Covid Precautions section below for guidelines. 
Looking for a great fall race? Look no further than the Gobbler Grind! This race features four great distances (5K, 10K, Half Marathon, and Marathon) to fit your training schedule and get you ready for the feast of all feasts -Thanksgiving!
A semi-flat, easy route through the woods on paved trails.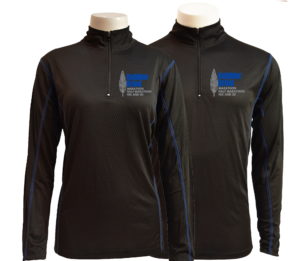 Date: Sunday, November 1st, 2020
Location: Paved trails & roads in Corporate Woods, Founder's Park across from Building 40, 9401 Indian Creek Trail, Overland Park, KS 66210

Start Time:  7:30 AM: Marathon, 7:45 AM: Half-Marathon, 8:15 AM: 10K  and 8:30 AM:  5K
*See individual race pages for further detail on course, pace, and aid-stations.
Registration and Pricing:
Parking: Parking is available in the adjacent parking lots at Corporate Woods.
Stollers/Dogs/Bikes: For your safety we do not allow dogs, skateboards, inline skates, or bicycles. Strollers must walk in the 5K distance only, and start at the back of the pack.
COVID Precautions: 
Runners and volunteers should prescreen on race morning. * see prescreen notes below
Spectators are discouraged. If you need to have someone with you, they can watch the race by walking up the trail from the finish line area for a good spot.  No spectators will be allowed at the start line or finish line area.
Runners should maintain a 6 foot distance from others at all times.
Runners should wear a mask in the race staging area, at the start line and finish line. Masks can be removed when you start running.
Runners will be sent out in waves and will line up according to pace. Marathon and Half Marathon runners look for the Smart Pacers with pacer sticks in the grassy median and assemble there until it is time to move up to the start line. Find your appropriate pacer to assemble even if you do not intend to stay with them throughout the race. 10K and 5K runners look for the pace flags and line up accordingly.
The marathon starts at 7:30am, half at 7:45, 10K at 8:15, 5K at 8:30am. Half Marathon, 10K and 5K runners should stay in their cars or the parking lot until the previous distance runners have left.
Hand sanitizer and disinfectant wipes will be available at packet pickup, portable toilets, aid stations, finish line and all areas where there will be touch points.
Finisher medals will be distributed at packet pickup.
Marathon finisher shirts will be distributed at packet pickup
Runners are encouraged to carry their own hydration to reduce the number of stops at aid stations
Aid stations will be minimally staffed and will have water and Gatorade. Volunteers will fill cups and space them so runners can pick up their own cups without contaminating other cups. There will be supplements at half marathon and marathon aid stations.
The finish line will have bottled water and pre-packaged food for runners to pick up.
Runners should put their mask back on as soon as they cross the finish line.
The finish line festival will be smaller than usual this year. We wish we could do more to celebrate your accomplishment!
*Prescreening Notes:
Participants, staff, volunteers, attendees, and spectators must stay home if they are feeling ill or experiencing the following symptoms.
Fever or chills
Cough
Shortness of breath or difficulty breathing
Fatigue
Muscle or body aches
Headache
New loss of taste or smell
Sore throat
Congestion or runny nose
Nausea or vomiting
Diarrhea
CDC info for those who need extra precautions –https://www.cdc.gov/aging/covid19-guidance.html
Based on what we know now, those at high-risk* for severe illness from COVID-19 are:
● People 65 years and older
● People who live in a nursing home or long-term care facility
● People who live or interact frequently with persons with not well controlled underlying medical conditions People of all ages with underlying medical conditions, particularly if not well controlled, including:
● People with chronic lung disease or moderate to severe asthma
● People who have serious heart conditions
● People who are immunocompromised
● Many conditions can cause a person to be immunocompromised, including cancer treatment, smoking, bone marrow or organ transplantation, immune deficiencies, poorly controlled HIV or AIDS, and prolonged use of corticosteroids and other immune weakening medications
● People with severe obesity (body mass index [BMI] of 40 or higher)
● People with diabetes
● People with chronic kidney disease undergoing dialysis
● People with liver disease
● People with high-blood pressure
*If have more than one risk factor = very high risk
Refund and Cancellation Policy:
Registration fees are not refundable under any circumstance.  Race registrations can be transferred to another participant or to another distance.  Save your login so you can do this yourself.
If this race is cancelled for any reason, all registered participants will automatically become virtual runners. If the race is postponed, all participants will be registered for the new date.   Shirts, medals and swag will be available for pick up.   
Registrations cannot be transferred to another year or another race.
The Race Director reserves the right to modify or cancel the race or course for safety concerns, road condition, permit concerns or natural disaster. Each athlete must accept this risk of their entry fee paid. Registration fees collected are used to develop and produce the event, starting in advance of the race date, including course preparation, race supplies, permits and administration. Every effort will be made to produce a fair and safe event for all participants. Any decision made that impacts the race date or potential cancellation is carefully considered and based on the overall event safety, sustainability and manageability.
If you want to be guaranteed a refund, purchase race insurance for yourself. Travel insurance companies will cover your race registration and any travel costs you might have.
Weather: The event will not be cancelled because of rain, snow or extreme temperature. If there is lightning, the event will be postponed for a minimum of 10 minutes until no signs of the storm are present. Participants should seek shelter in their vehicles or a nearby building if available. If lightning continues 30 minutes after the scheduled event start, the race will be subject to cancellation. The race will be canceled in the event of a tornado warning.
For more information please contact info@resultskc.com
History: The Gobbler Grind was started in 1994 by Mike English and other employees from Garry Gribble's Running Sports who thought it would be fun to plan a race between two stores.  At the time, paved running trails almost connected the Ward Parkway store and the Overland Park store at Stoll Park.  The trails were measured and it was easy to make it into a marathon.  The name Gobbler Grind was chosen to differentiate from all the other "turkey" races in the fall.  The first was won by Eric Peters.  As time went on the location was moved, but the race remains a tradition for runners in the Kansas City area.