RACE INFO
Looking for a great fall race? Look no further than the Gobbler Grind! This race features four great distances (5K, 10K, Half Marathon, and Marathon) to fit your training schedule and get you ready for the feast of all feasts -Thanksgiving!
A semi-flat, easy route through the woods on paved trails.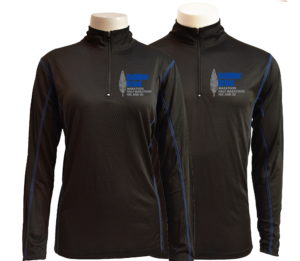 Date: Sunday, November 1st, 2020
Location: Paved trails & roads in Corporate Woods, Founder's Park across from Building 40, 9401 Indian Creek Trail, Overland Park, KS 66210

Start Time:  8:30 AM: Marathon, Half-Marathon, and 10K
8:55 AM:  5K
*See individual race pages for further detail on course, pace, and aid-stations.
Registration and Pricing:
Parking: Parking is available in the adjacent parking lots at Corporate Woods.
History: The Gobbler Grind was started 23 years ago by Mike English and other employees from Garry Gribbles Running Sports who thought it would be fun to plan a race between two stores.  At the time, paved running trails almost connected the Ward Parkway store and the Overland Park store at Stoll Park.  The trails were measured and it was easy to make it into a marathon.  The name Gobbler Grind was chosen to differentiate from all the other "turkey" races in the fall.  The first was won by Eric Peters.  As time went on the location was moved, but the race remains a tradition for runners in the Kansas City area.
Stollers/Dogs/Bikes: For your safety we do not allow dogs, skateboards, inline skates, or bicycles.
Strollers must walk in the 5K distance, and start at the back of the pack.
Refund Policy: No refunds will be given for the event. However, we will allow you to switch to the Virtual Race option or transfer your registration to another person. We will run in rain, cold, or snow. If there is thunder or lightning, the race may be delayed until it passes.  If the race is canceled in the event of unsafe weather conditions, no refunds will be given.  You must notify us prior to race day if you want to switch to the virtual option.
For more information please contact info@resultskc.com