MARATHON RELAY
New for 2021 the Gobbler Grind Marathon Relay for 3-5 Runners!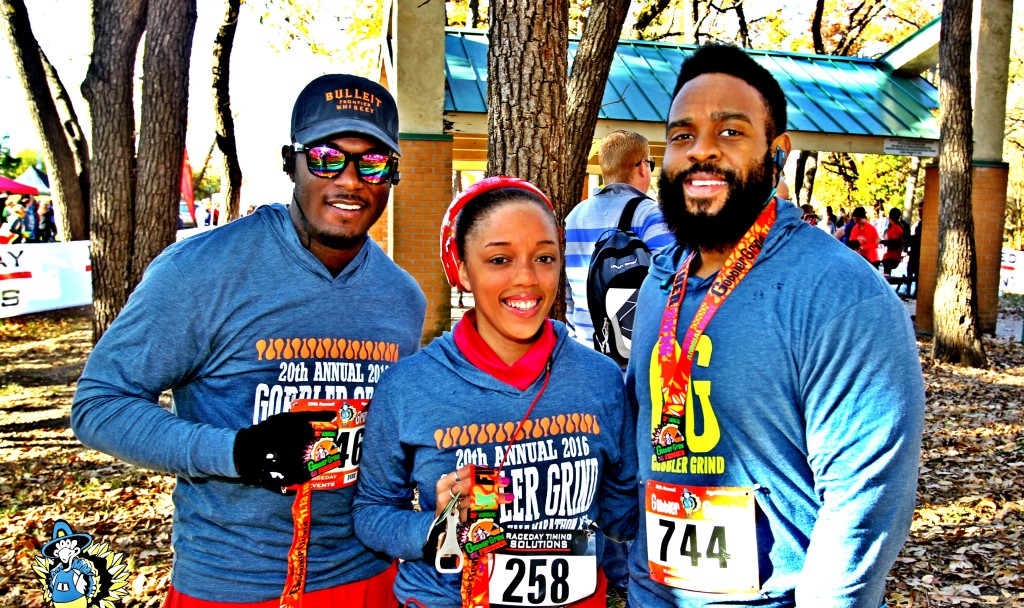 A team of three to five runners will cover the entire 26.2-mile distance. Each runner will run at least one leg, handing off their bib timing chip to the next team member at a relay exchange point. Runners who wish to run more than one leg should run consecutive legs.
---
The team can have as few as three members competing.
The team captain should register the entire team and pay for the entire team.
Teams should plan on finishing in under 6 hours.
We recommend that your team cross the finish line to celebrate your accomplishment and to capture a team photo at the line.
Every member of the team receives all the race swag other runners receive.

Team Captains will need the following details to register each team member. Please download the Team Relay Registration Instructions.
First and Last Name
Date of Birth
Address
Email and Phone Number
Shirt size
SWAG:
Marathon Relay participants will receive a long sleeve quarter zip, finisher medal, chip timing, and free race photos.
A race hoodie can be added for $15 at registration!
---
Exchange Points: There are great places for teams to gather and for friends and family to enjoy some refreshment while watching for their runner!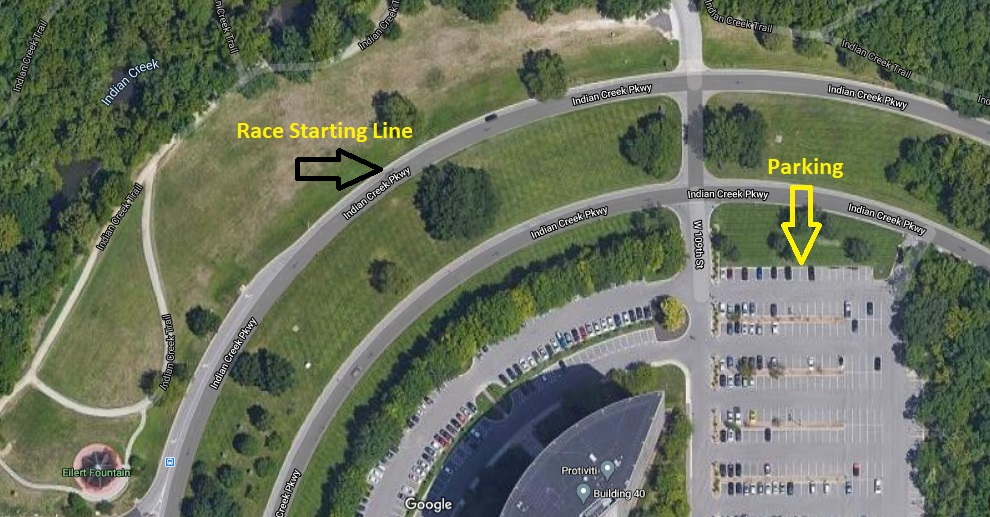 Start/ Leg 1
5 Miles
Founders Park – 9711 W. 109th St. Overland Park, KS 66210

Leg 2
5 Miles
Indian Valley Elementary School – 11600 Knox St, Overland Park, KS 66210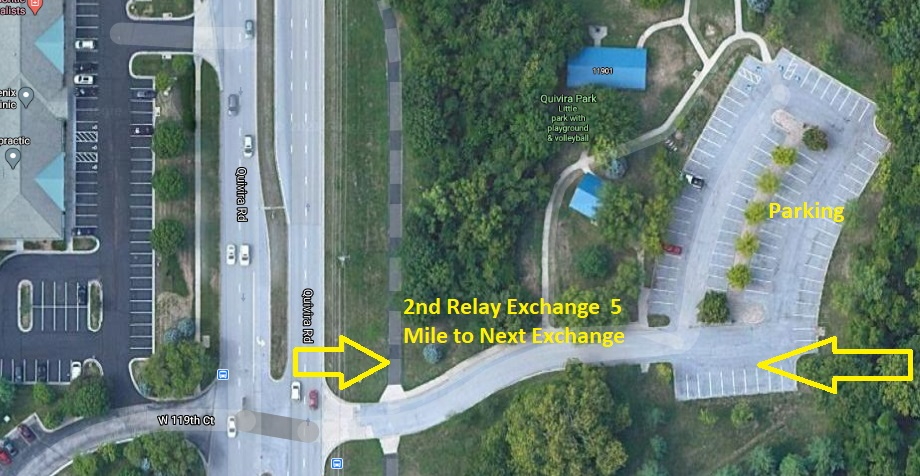 Leg 3
5 Miles
Quivira Park – 11901 Quivira Rd, Overland Park, KS 66213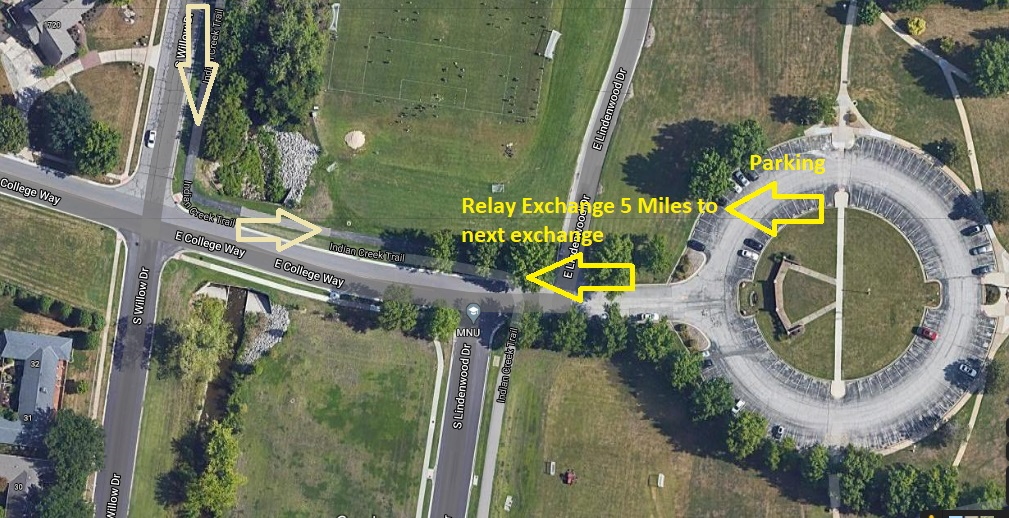 Leg 4
5 Miles
College Way and Lindenwood Dr., Overland Park, KS, 66213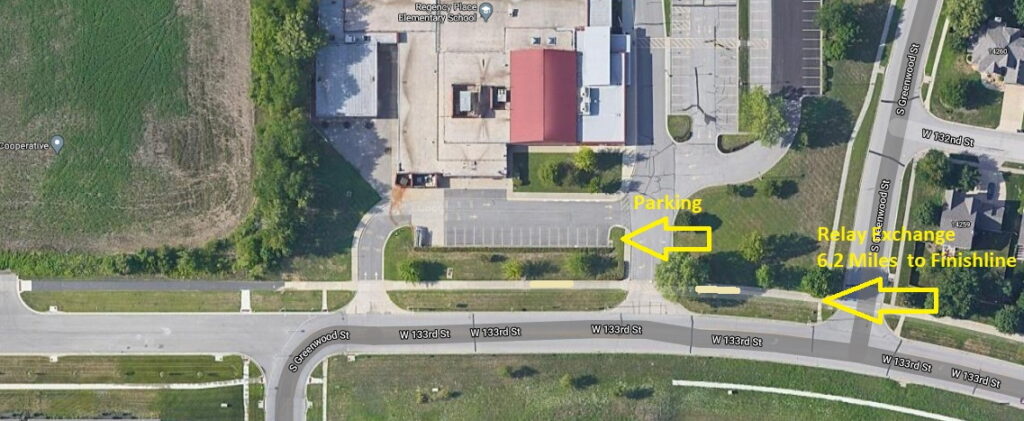 Leg 5
6.2 Miles
Regency Place Elementary School – 13250 S. Greenwood St., Olathe, KS 66062