Marathon Relay Course
COURSE: The Gobbler Grind Marathon Relay is on the Marathon Course with consisting of 5 legs. The USATF Certified Course is #KS09080BG. Roughly 1/3 of the course is on the road and the rest is on a scenic, paved trail.
Full Marathon Course
Marathon Relay Legs
Exchange Points: There are great places for teams to gather and for friends and family to enjoy some refreshment while watching for their runner!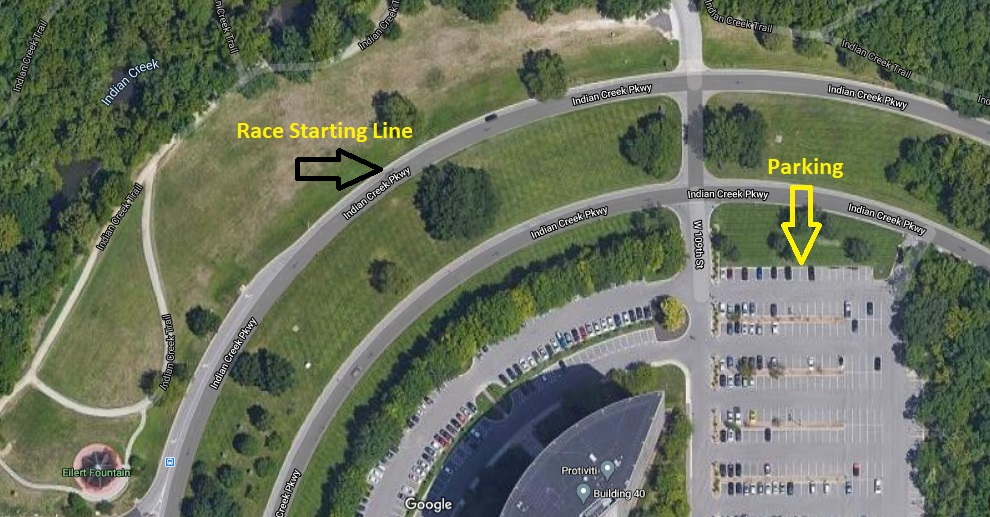 Start/ Leg 1 5 Miles Founders Park – 9711 W. 109th St. Overland Park, KS 66210

Leg 2 5 Miles Indian Valley Elementary School – 11600 Knox St, Overland Park, KS 66210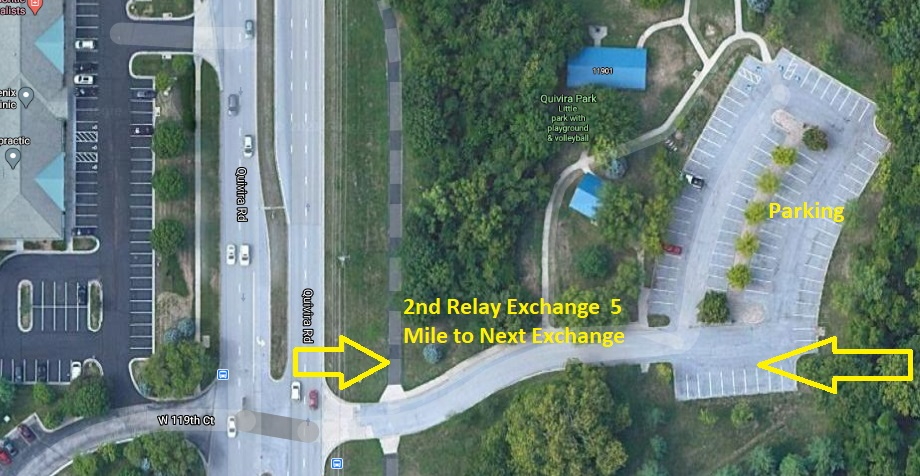 Leg 3 5 Miles Quivira Park – 11901 Quivira Rd, Overland Park, KS 66213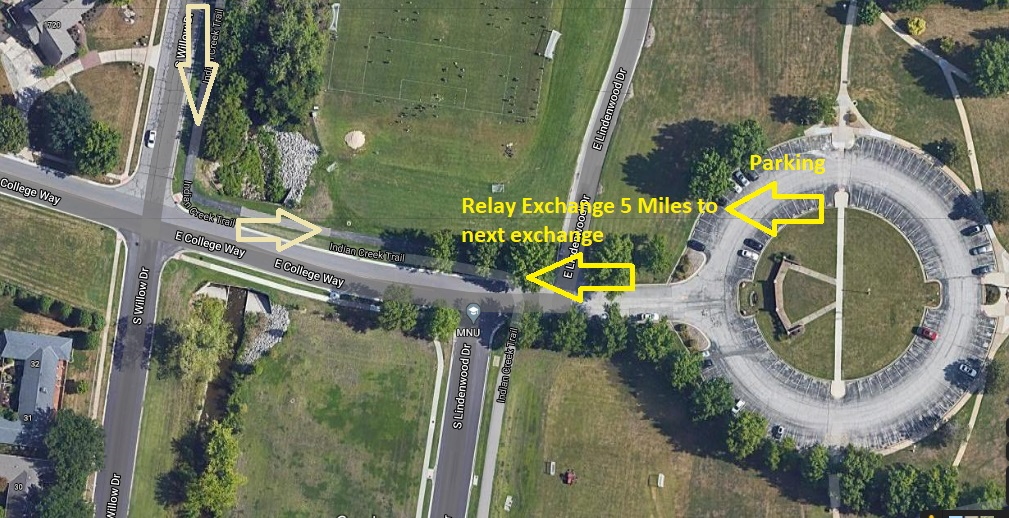 Leg 4 5 Miles College Way and Lindenwood Dr., Overland Park, KS, 66213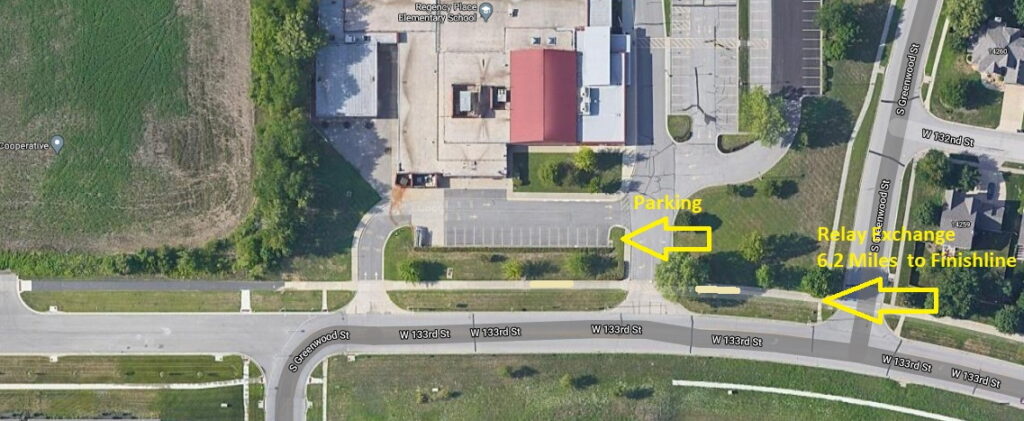 Leg 5 6.2 Miles Regency Place Elementary School – 13250 S. Greenwood St., Olathe, KS 66062