GOBBLER GRIND AMBASSADORS
2019 Ambassadors.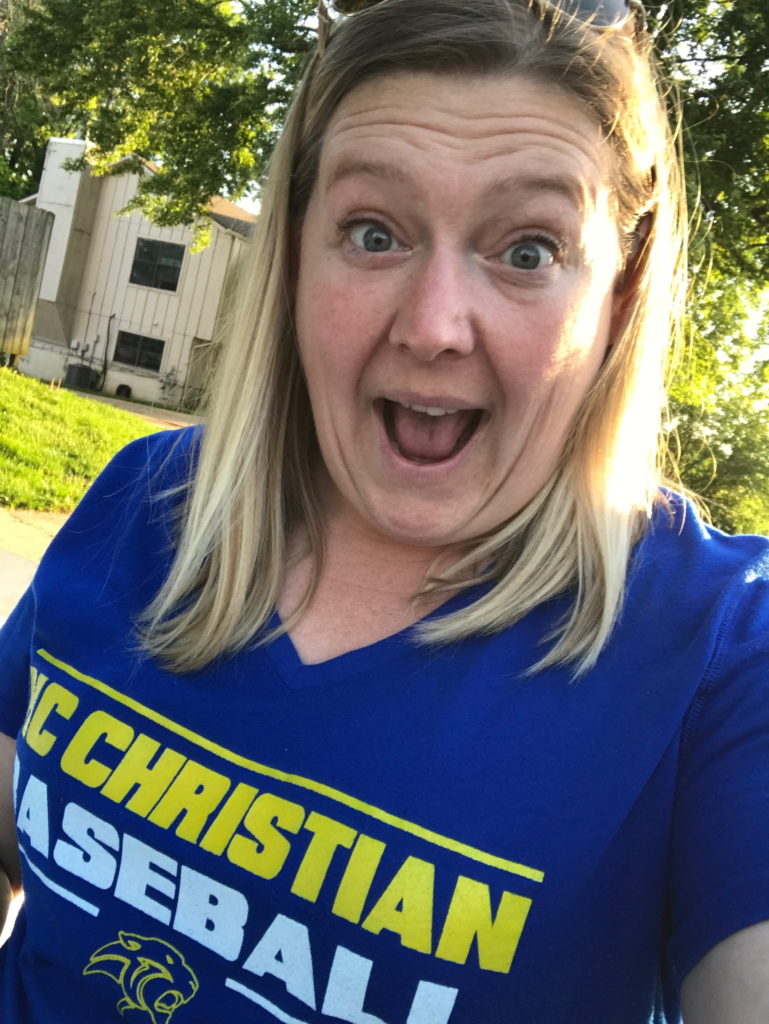 Amy Connelly: Amy ran her first half marathon in October 2011 and only because her sister, Katie Alexander signed them both up! Surprise! Gobbler Grind 2019 will mark her 30th half marathon in just a short 8 years-not to mention the many 5Ks and 10Ks! Along the way, Amy has had many people cheering her along while also pushing and encouraging others-because doing something hard is a whole lot more fun when you can do it with friends! A lot of people in KC blame her for their current running obsession. J (but she thinks blame is a strong word). Her running tribe keeps her motivated every Saturday when they meet up to run. But most importantly, enjoy a coffee and visit! She is also incredibly thankful for her family that puts up with her being gone running (even though they are usually sleeping!). She loves when they cheer her across the finish line!
---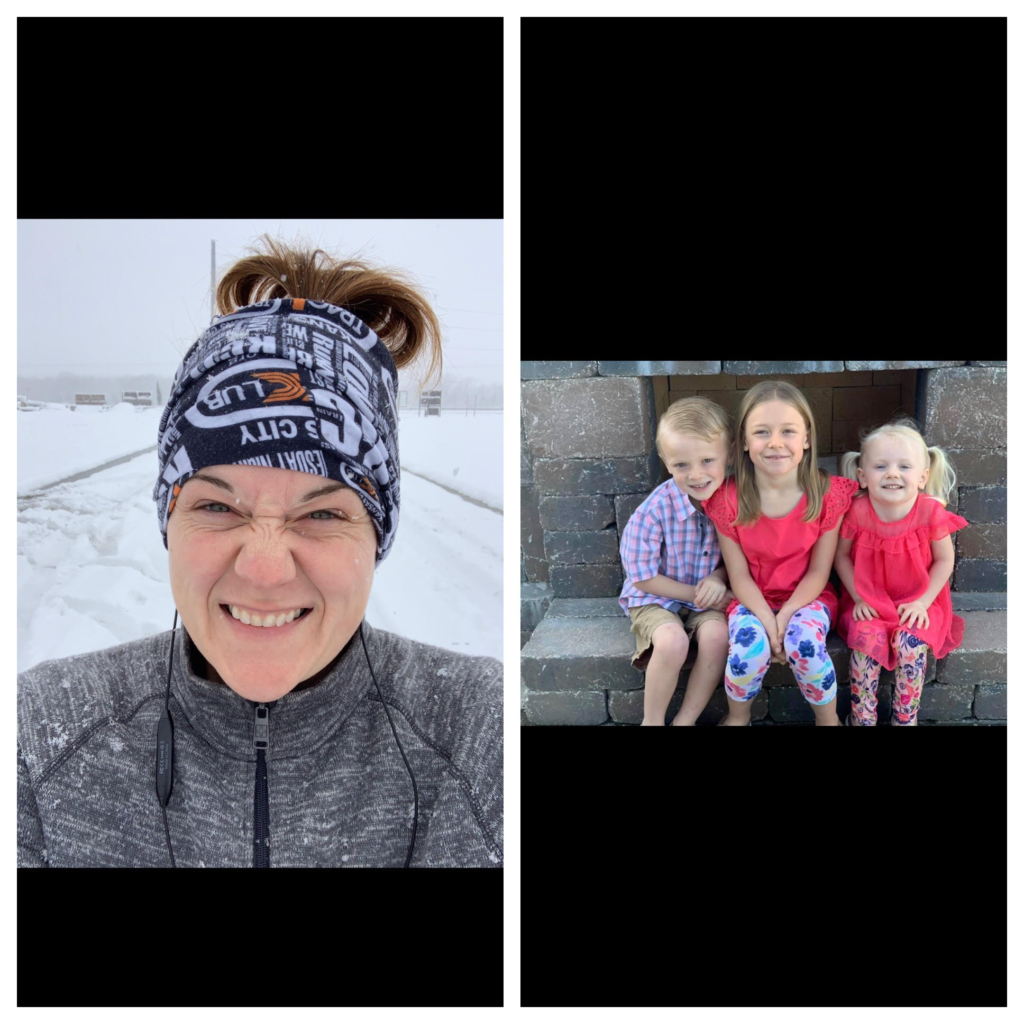 Katie Alexander: Katie started her journey in 2011, with her first half marathon, she was inspired to "Just try it." 26 races (that she can account for), 9 states, 8 years, 2 more kids, countless shoes and millions of stories later; she is still going. As the years have progressed, she has used her running to teach her kids that ANYONE can do hard things, encouraging them to be brave enough to set goals and achieve them. Using her own personal records to show them what hard work can achieve. "Because ANYONE can do HARD things, they just have to TRY!" She loves her running tribe, that continues to endure this journey alongside her,. As well as, her four legged furry pace partner, running with the sunrise and all the adventures that go along with this crazy journey! Katie has a wonderful family that cheers, supports and shows up at various events- even in the crazy Midwest weather! This is her third year at Gobbler Grind and she cannot wait to persuade others to join in on this crazy running adventure…. Your life (and feet) will never be the same!
---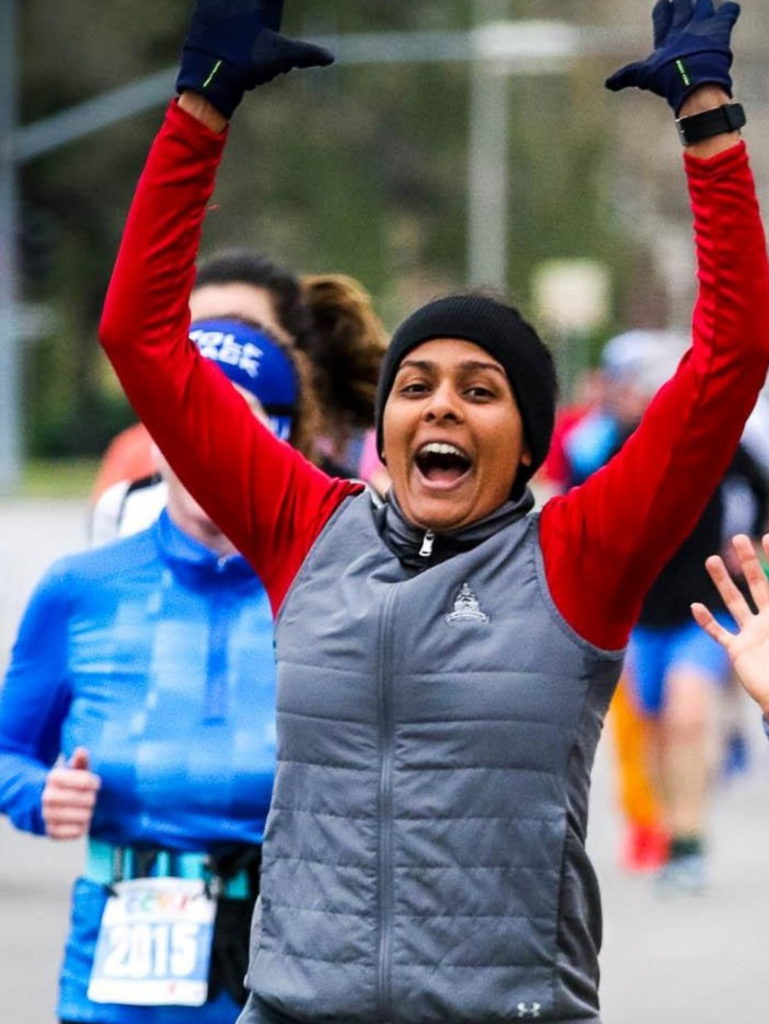 Vinur Wells: Vinur was inspired to run her first half marathon in 2013 after volunteering at the finish line of a local half marathon. She's enjoyed growing with the sport by participating in numerous 5ks, 10ks, half marathons, sprint triathlons, Olympic triathlons, 2 marathons and 2 half Ironmans. She enjoys travelling to different states to race and loves the people she's met through the sport. By being an ambassador for Gobbler Grind, Vinur hopes to support great local races to keep them going strong, encourage more people to continue to stay active and hold herself accountable to run even when it gets cold! She can't wait to run Gobbler Grind again and is looking forward to seeing you all out there!
---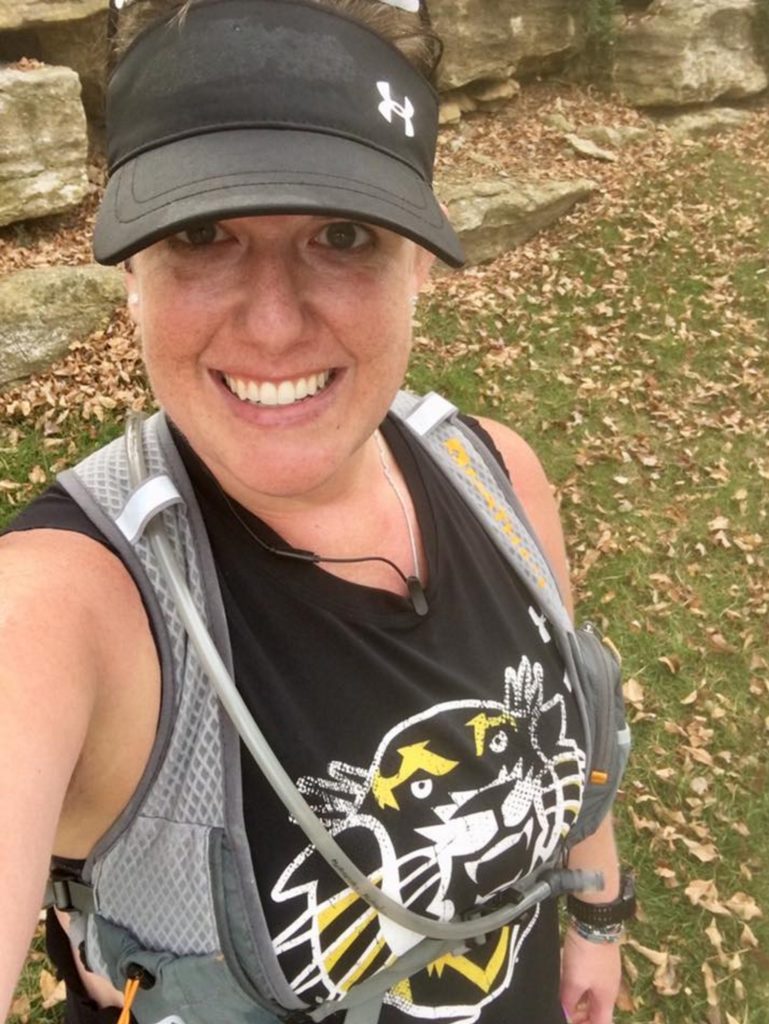 Renee Stefani: Renee has been running for almost eight years, and has completed 14 half marathons and numerous shorter distances. She is originally from Western Kansas, and moved to KC five years ago. She enjoys the endless trails that Kansas City provides, and loves to run with her husband, her mom, sister, and lots of friends she's met in the running community. Renee also enjoys biking, watching baseball, and traveling. She's very excited to run the Gobbler Grind half marathon this year. With her ambassadorship, she hopes to further spread the word that running truly is for everyone, and there is no such thing as a bad run!
---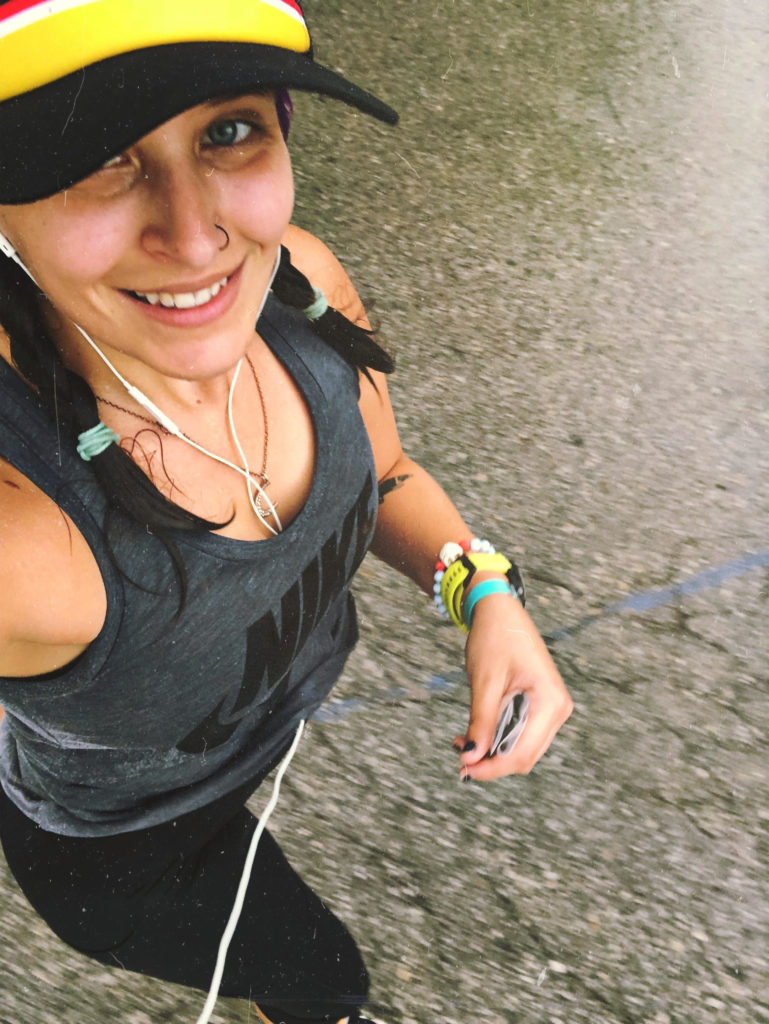 Ashley Dailey: I took up running in 2013 as a way to lose weight and get healthier. I had tried other forms of exercise, but nothing really stuck until I discovered how much fun running was. One I did I was absolutely hooked! I ran my very first race, a half marathon, in 2015 and fell in love. Since then I've run several other half marathons and I'm super excited to be running the Gobbler Grind for the second year in a row!
---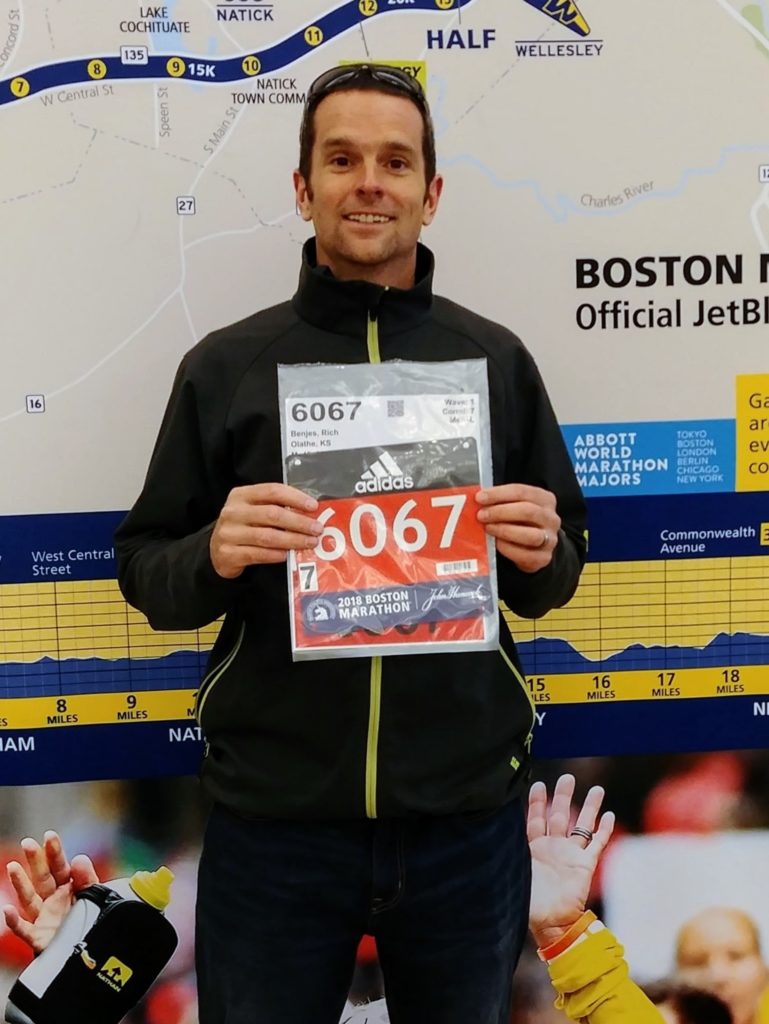 Rich Benjes: Rich Benjes has been an avid runner since 2006 and has completed 13 marathons, including the 2018 Boston Marathon. Having participated in the Gobbler Grind marathon three times, Rich is excited to be to be part of the ambassador program and give back to the race and the sport. His goals for this year include encouraging as many people as possible to join him in having a great time, and finishing a marathon sub-3:00. "Generally, my goal every year is to be better than the prior year. There always seems to be something I would do differently or improve upon. Running has been a continual learning process. It's a puzzle and I am still finding pieces". A busy father of three, Rich enjoys the portability of running. "Provided even a little window of opportunity, it's something I can do wherever I am in the world." Favorite run of all time: Grand Canyon.
---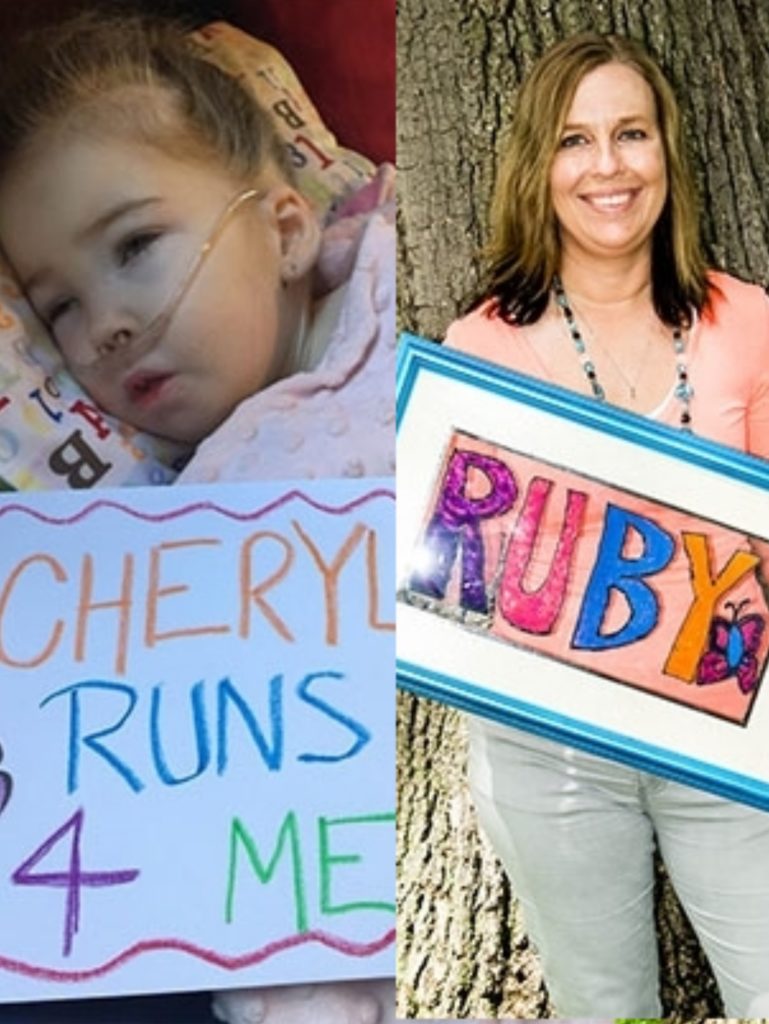 Cheryl Lentz: Cheryl started running in 2012 after joining Weight Watchers. Never having been athletic, she was surprised to find herself actually enjoying running! Since then, Cheryl has run 7 full marathons, 23 half marathons, and a load of shorter distance races. New adventures are already planned for 2018. Cheryl volunteers for a running program at Lansing Correctional Facility 3 days a week, she runs for a sweet girl named Ruby with the Who I Run 4 organization (an organization that matches runners with individuals with disabilities – whoirun4.com), and is a member of Streak Runners International. "I appreciate the opportunity to be a Gobbler Grind Ambassador and can't wait to participate again!"
---